This year celebrates the 10th Anniversary of the Chalk Festival and it promises to be the biggest and best year yet! And it literally is bigger this year because the Chalk Festival will include more pavement space, a 50x450 parcel to be exact, in order to give the artists and spectators more room. The festival originally took place in downtown Sarasota and moved to Venice in 2014 and in 10 years this event has grown to become the biggest gathering of chalk artists from around the world.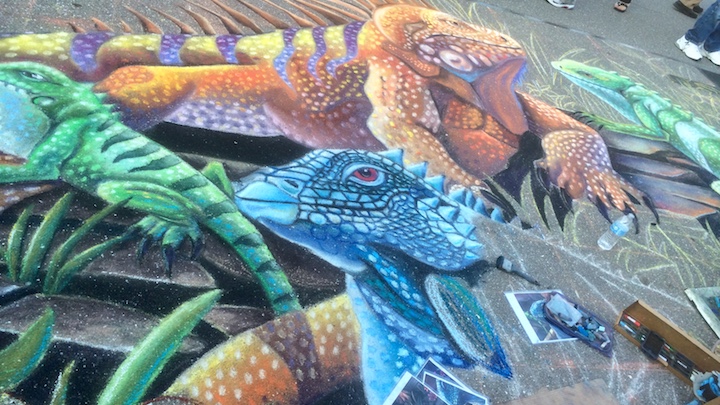 Some of the new additions to this year's festival include an Interactive Museum, featuring exhibits from previous years, more of a selection of food truck and vendors and even a hot air ballon! Also returning this year is the Pavement Music Festival, featuring local and regional acts, playing a variety of different kinds of music, so there should be something for everyone! Click here or here for more info on the lineup.
The theme of this year's event is "Evanescent". I'm not quite sure what to expect as this year's theme is more abstract than prior years themes, "Extinct and Endangered Species" for example. I think the organizers want the artists to explore the temporary, non-permanent, fleeting nature of things.
With Hurricane Irma recently threatening to erase parts of Florida from the map, event organizer Denise Kowal said about this year's theme, that "It seemed fitting" and "A lot of people thought they were going to loose everything, that's an important thing to think about every once in a while. What do material things mean? What is important?".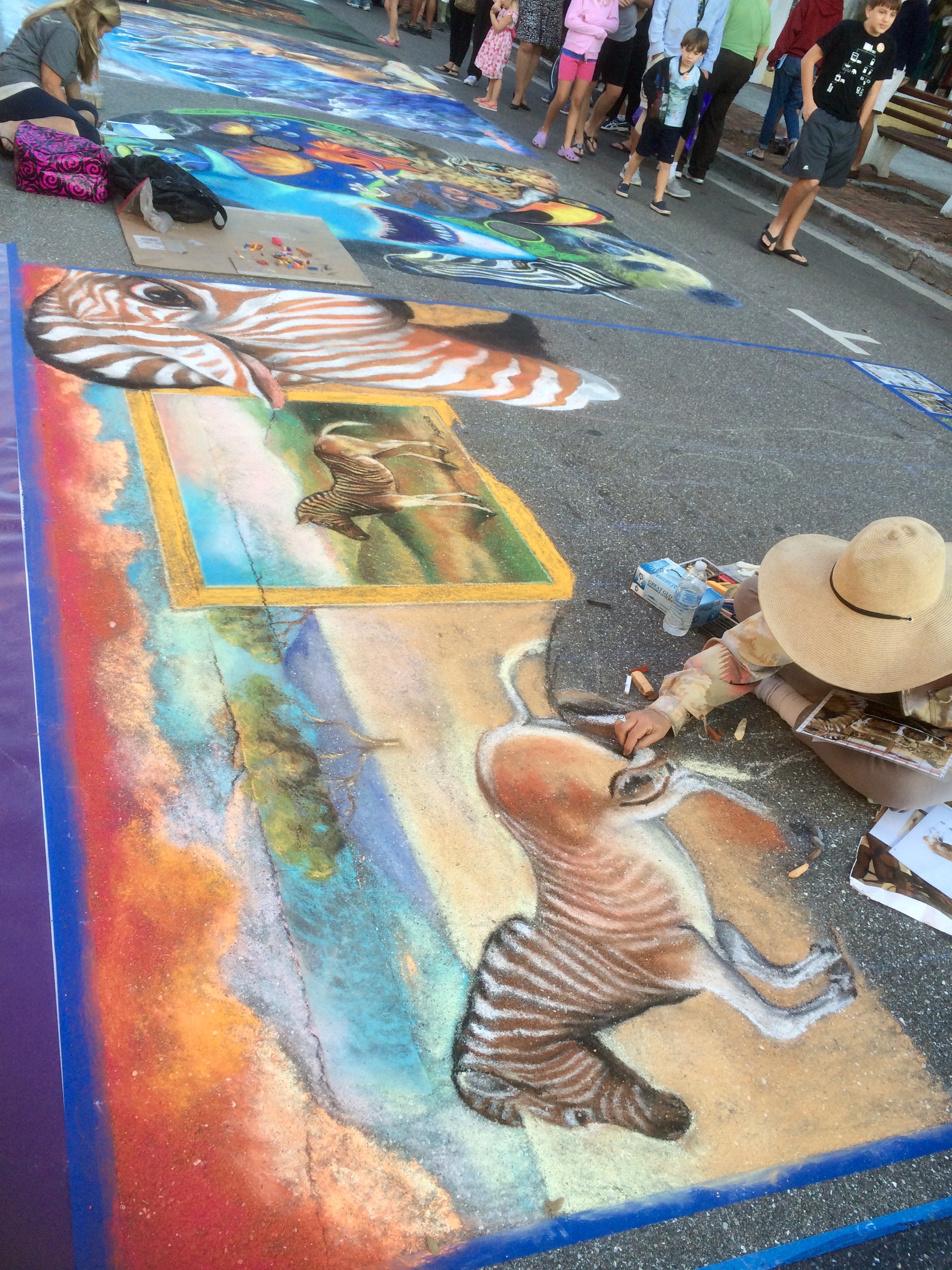 I totally agree and I can't wait to see what these amazing artists come up with when they let their imaginations run wild!
Here is all the information for those planning on attending the event:
When: from Friday, November 10th until Monday, November 13th, 8am - 6pm each day.
Where: Venice Airport Festival Fairgrounds, 900 Airport Avenue East, Venice, FL 34285
For more information visit chalkfestival.org